Residential
Lawn Mowing Services
As one of the most trusted lawn mowing services in the D/FW, and whether you are a homeowner or business owner, we have a comprehensive suite of solutions to fit your needs and ensure that your lawn is well-taken care of. Enter your address below and check the price of our Lawn Mowing for your home.
Check Your Lawn Mowing Price
Flexible Lawn Mowing Schedule
We know that scheduling lawn mowing services are not always something you want to spend a lot of time on, so we craft a schedule and set realistic expectations for our lawn mowing visits.
In addition to our flexibility, we have also developed a sliding schedule that mows your lawn at varying intensities as your needs change throughout the year.
---
March: Bi-Weekly Mowing
April to October: Weekly Mowing
November: Bi-Weekly Mowing
December to February: Monthly Mowing
---
To accommodate growing patterns and speed, we start bi-weekly mowing services in March, switching to weekly services in April through October, and back to bi-weekly from October to November and December thru February as needed. This allows us to cut your lawn at the right frequency and keep it looking great.
In our innovative mowing schedule, we do offer a mowing service in the winter months from December to February mainly to keep your lawn clean and clear of debris.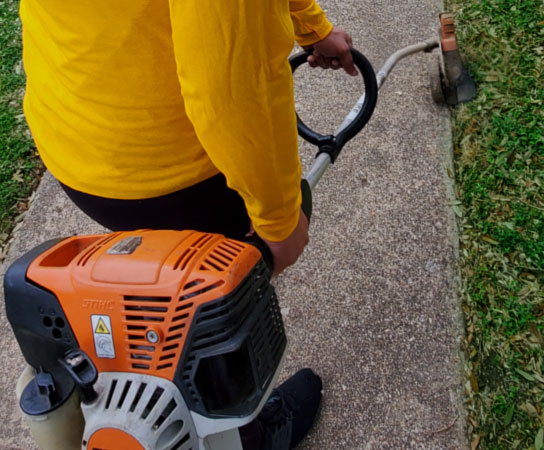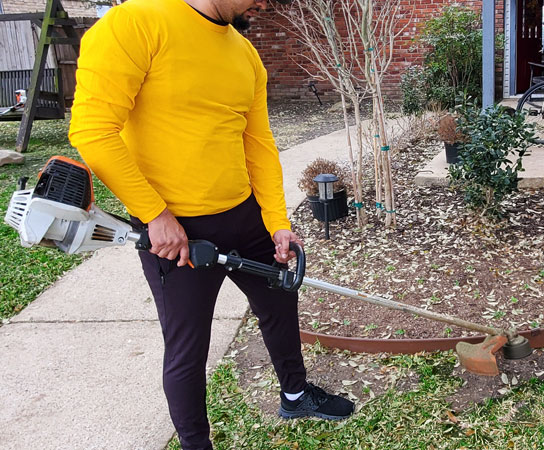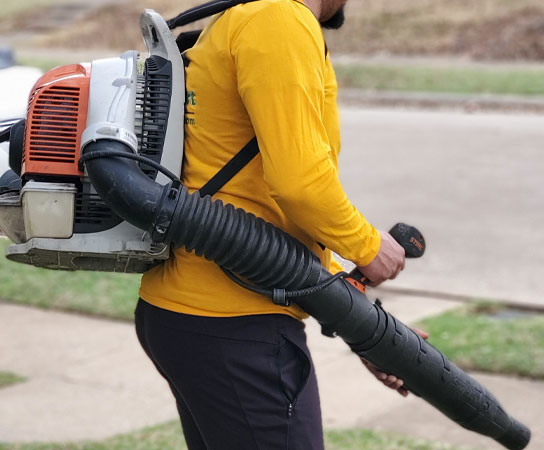 Weekly or Bi-Weekly Service?
In Texas, lawn maintenance is vital to keeping a well-maintained home or business. Grass can grow fast and if you aren't careful, it can get out of control. So how often do you really need to cut your grass? Find out more
Practice Better Lawn Care By Keep Your Clippings
Unless your lawn is diseased, it always pays to keep your own lawn clippings. Grass clippings are mostly water, they're also packed full of natural nitrogen.
Clippings an inch or less in length will decompose quickly. In the process, they will naturally re-fertilize your lawn. In summer, this helps grass appear naturally more verdant. On request, though, we can also remove clippings after mowing for a small extra charge.
Unleash Your Lawn
Are you looking to add extra curb appeal to your property? Alternatively, do you want to be free from the hassle of having to mow your lawn? If so, we can help. Our lawn mowing services are suitable for both residential and commercial properties in Dallas and Fort Worth.
Start enjoying your lawn without the hassle of regular mowing. To get a free quote, call (469) 772-0101 now to speak to one of our lawn care experts
Spring Lawn Scalping
Scalping happens when you mow the lawn on your property low on purpose to encourage new growth. Typically, LawnExpert provides scalping in early spring. In doing so, we encourage dormant grass to start growing with renewed vigor and vitality as soon as the summer sun hits.
Scalping a lawn takes more time than regular mowing. For this reason, prices for scalping (including bagging of clippings) are usually 3 x our regular mowing fee.
Full-Service Yard Care
With our Comprehensive Yard Maintenance Service your lawn and landscape will be taken care of all year, so you won't have to worry about how or when starting the mowing season or raking leaves in the winter! You can pick and choose which services you want!
Your yard will look great all year long! Plus you'll lock in a low 12 Monthly rate to give you a price that fits into your budget.
Israel is a very patient person - it's definitely a very good trait to have especially when dealing with uncertainty, changes, & an OCD person (me 🤦🏻‍♀️). The people that work with him seem happy to do the work & are treated well & with respect - that is very important to us.

They're flexible, prices are reasonable. The project took a bit longer to be completed due to the weather (no control over it) & other small bumps, but they delivered what we asked & more. We're satisfied & recommend them.

Services provided for this project:

- They added river rocks around the stepping stones we already had in the entrance pathway to the Studio. It changed the look completely & in our opinion it looks great! We really love it 😍

- They also added bigger river rocks borders on some trees, planted a 15 gallon tree, did flower beds (planted our plants & flowers) around the studio water fountain & tree.

- Raised bed for veggies & herbs.

While they (Lawn-Expert) don't do landscape designs and/or choose plants - we had a Master Gardener - Beth DiGioia helping us choose & picking the best plants/flowers for the best look & maintenance we were looking for. Everything flowed together & we look forward to our fall project with them.

Thank you for everything - we wish you success!

Linda, Greg, & Apple

Linda Cole

June 8, 2021

I can't begin to say enough about the service Israel and the Lawn Expert Team provided me! Israel was very helpful throughout the entire process from planning to scheduling to installation. They redid all of my flower beds, installed crushed granite walkways, and installed new sod. The Team was professional and did a top notch job! I highly recommend them for any project you have coming up. They will be my first and only call the next time we need anything done!

Lloyd Rowland

June 8, 2020

We received many quotes before choosing Lawn Experts. They had fair and detailed pricing,very responsive to calls and questions, thoroughly explained their work, gave great input and suggestions. Israel and his team work very hard, meticulously and efficiently. They removed shrubs, installed a French drain, leveled and sodded our front yard, and redid flower beds and stone work. Israel communicated every step of the way. We are thrilled!

laurabmk100

June 8, 2020

Love ❤️ Israel and his crew! They are hardworking and care about your lawn They always make it look beautiful and if you call and need anything done they are always helpful 😊. You will never be disappointed in their service. I love them and will continue to always use this honest company! If you want a great looking lawn or landscape you better call and get started you will not be disappointed 😉.

Anna Cobb

May 8, 2022

Lawn Expert helped me from the design of the landscaping including different scenarios for cost/benefit analysis until the complete change itself. Fair price and everything done on time! While they were doing the sod they had to adjust the backyard gate including extending / repositioning a gutter and they did it all to ensure the landscaping project was as expected. I do recommend Lawn Expert services and for sure will work with them going forward.

Daniela Morais

June 8, 2020
Free Quote
Within 24 Hours
Still not sure? Have questions?
Just contact us, we'll be happy to answer any question!