Do You Have Lawn Care Concerns?
Are You Wondering What Would Make Your Lawn the Nicest on the Street?
LawnExpert Has What You Need
A lawn that's well cared for speaks for your entire property. It can make the difference between a showpiece home and one that's just a house with a yard. Would you want a poorly maintained lawn — one that's filled with weeds –to speak on your behalf?
The lawn you desire is one that isn't just mowed and trimmed but also has been nourished by fertilization and kept free of weeds.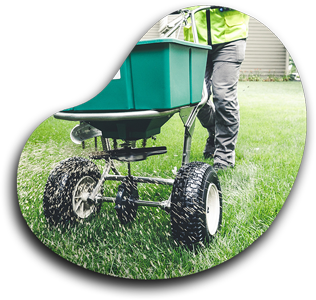 Weed Control and
Fertilization Services
Fertilizer suppresses weed growth and helps to keep the soil moist.
It insulates the soil, moderating temperature extremes — from hot to cold. Fertilizing replenishes soil nutrients, such as nitrogen, and increases beneficial microbial activity. Moreover, it reduces or eliminates both soil compaction and erosion. For example, applying fertilizer can mitigate compaction around tree root zones in pre-construction areas.
Best of all, fertilization adds beauty to your landscape.
Our Lawn Fertilization and Weed Control Services
Regular lawn fertilization services are vital to the health of your lawn as well as any decorative plants. Our proven six-step approach to spring and fall lawn treatment has transformed hundreds of yards throughout the local area.
The Steps We Take
There are a total of six lawn treatments per year: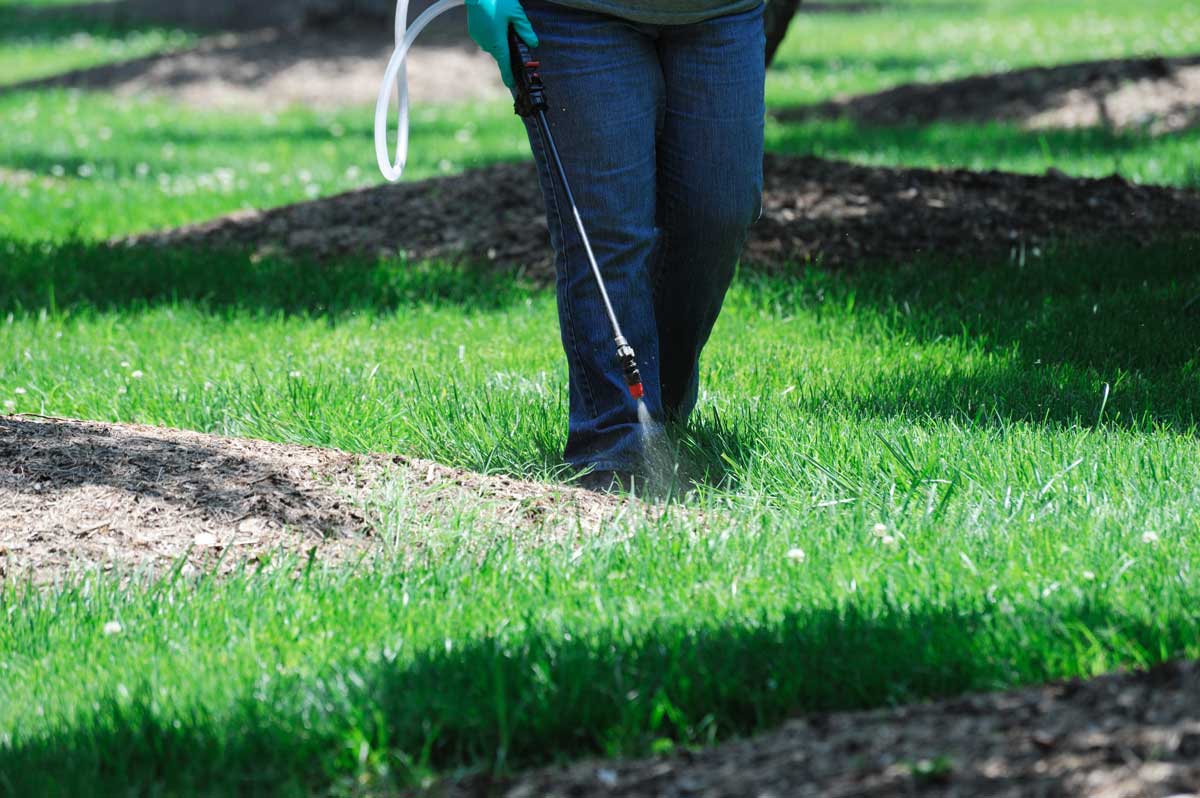 Targeted Weed Control
Targeted post-emergent spot treatment of any weeds that pop-up in the yard.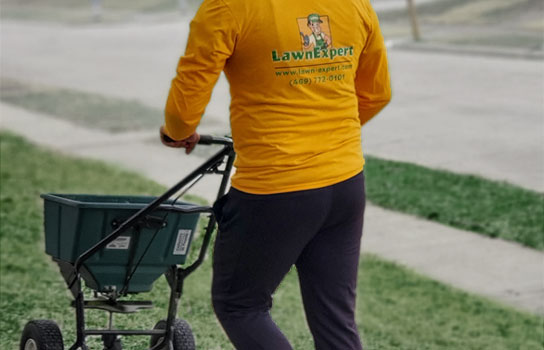 Fertilizer
The slow-release formula is applied to stimulate and promote the growth of a healthy, green lawn.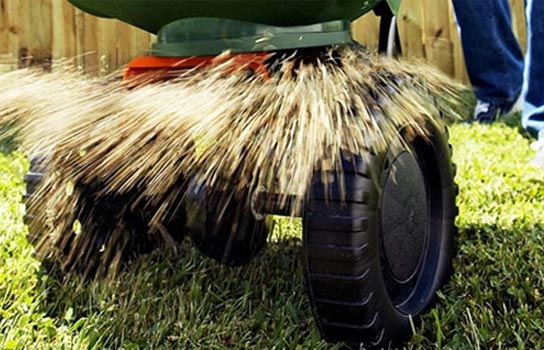 Pre-Emergent Herbicide
Pre-Emergent to prevent weeds from germinating and Fertilizer application. Spot Weed killer applied as necessary
There are a total of six lawn treatments per year
1: Winter
Pre-Emergent to prevent weeds from germinating. Spot Weed killer applied as necessary
2: Spring
Pre-Emergent + Fertilizer to prevent weeds from germinating and Fertilizer application.
3: Early Summer
Fertilizer and Grub Control application. Spot Weed killer applied as necessary
4: Summer
Fertilizer application. Spot Weed killer applied as necessary
5: Late Summer
Pre-Emergent to prevent weeds from germinating and Fertilizer application.
6: Fall
Pre-Emergent to prevent weeds from germinating and Fertilizer application.
Also Your Lawn Can Benefit From The Following Services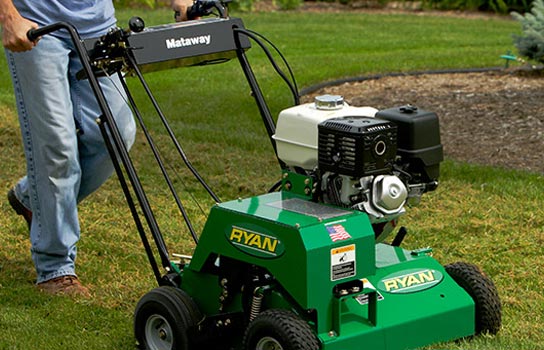 Detaching
Power Rake or Detaching is the process to remove the dead grass that build up overtime. It open up your yard and have it ready for the new growth or to re-seed.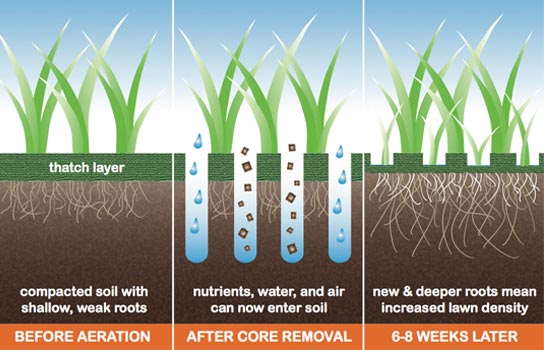 Core Aeration
Core aeration removes some plugs of soil, putting them up on top of surface letting them break down, it'll give us a little bit of top dessing on the yard as well but it also open up some holes to give us some air, water and nutrients to penetrate down into the root zone of the grass.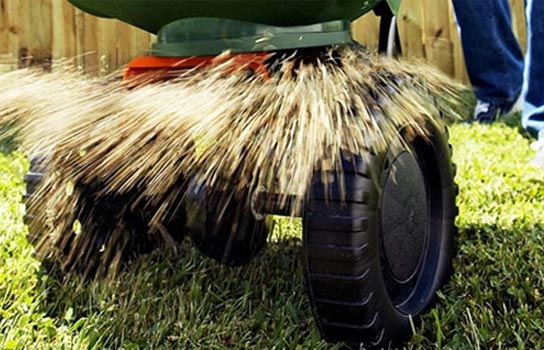 Over Seed
Over seeding is adding new grass seed to an existing yard without removing the grass that was there. This can do a lot of things to improve the varieties of grass that we have in there.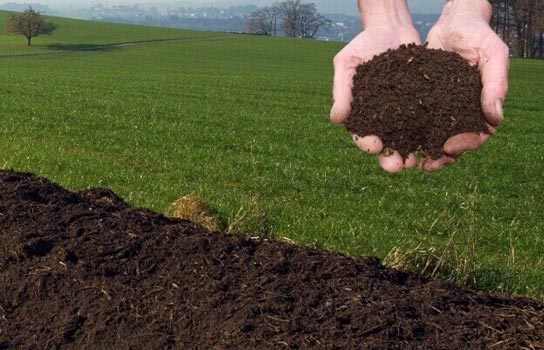 Lawn Leveling
Topdressing is the process to evenly apply topsoil ina thin layer onto existing lawn for a variety of purposes. It can be used to level and smooth the surface of the lawn, it can reduce thatch buildup by encouraging decomposition, also it can be used after seeding or overseeding.
Satisfaction Guaranteed
We're LawnExpert, your local lawn service. Here, we pride ourselves on taking care of your lawn as if it were our own. That means if you have any questions about weed control, fertilization, or any of the products we use, contact us. We're only a call or click away. When you want the lawn you've always dreamed of, it pays to go with an expert.
We received many quotes before choosing Lawn Experts. They had fair and detailed pricing,very responsive to calls and questions, thoroughly explained their work, gave great input and suggestions. Israel and his team work very hard, meticulously and efficiently. They removed shrubs, installed a French drain, leveled and sodded our front yard, and redid flower beds and stone work. Israel communicated every step of the way. We are thrilled!

laurabmk100

June 8, 2020

Israel is a very patient person - it's definitely a very good trait to have especially when dealing with uncertainty, changes, & an OCD person (me 🤦🏻‍♀️). The people that work with him seem happy to do the work & are treated well & with respect - that is very important to us.

They're flexible, prices are reasonable. The project took a bit longer to be completed due to the weather (no control over it) & other small bumps, but they delivered what we asked & more. We're satisfied & recommend them.

Services provided for this project:

- They added river rocks around the stepping stones we already had in the entrance pathway to the Studio. It changed the look completely & in our opinion it looks great! We really love it 😍

- They also added bigger river rocks borders on some trees, planted a 15 gallon tree, did flower beds (planted our plants & flowers) around the studio water fountain & tree.

- Raised bed for veggies & herbs.

While they (Lawn-Expert) don't do landscape designs and/or choose plants - we had a Master Gardener - Beth DiGioia helping us choose & picking the best plants/flowers for the best look & maintenance we were looking for. Everything flowed together & we look forward to our fall project with them.

Thank you for everything - we wish you success!

Linda, Greg, & Apple

Linda Cole

June 8, 2021

Love ❤️ Israel and his crew! They are hardworking and care about your lawn They always make it look beautiful and if you call and need anything done they are always helpful 😊. You will never be disappointed in their service. I love them and will continue to always use this honest company! If you want a great looking lawn or landscape you better call and get started you will not be disappointed 😉.

Anna Cobb

May 8, 2022

I can't begin to say enough about the service Israel and the Lawn Expert Team provided me! Israel was very helpful throughout the entire process from planning to scheduling to installation. They redid all of my flower beds, installed crushed granite walkways, and installed new sod. The Team was professional and did a top notch job! I highly recommend them for any project you have coming up. They will be my first and only call the next time we need anything done!

Lloyd Rowland

June 8, 2020

Lawn Expert helped me from the design of the landscaping including different scenarios for cost/benefit analysis until the complete change itself. Fair price and everything done on time! While they were doing the sod they had to adjust the backyard gate including extending / repositioning a gutter and they did it all to ensure the landscaping project was as expected. I do recommend Lawn Expert services and for sure will work with them going forward.

Daniela Morais

June 8, 2020
Free Quote
Within 24 Hours
Still not sure? Have questions?
Just contact us, we'll be happy to answer any question!